Cover all trades
Easy to compare quotes
Road risk & premises cover
One short form to complete
Get a Quote
See More
We Partner With...









Why Use GoMotorTrade for Motor Trade Insurance?
These days there are a number of websites that help you search for motor trade insurance, however GoMotorTrade is different. We specialise solely on motor trade insurance which means that our customers will never need to provide unnecessary information and will only receive offers from brokers that have a vast amount of experience when it comes to motor trade insurance.
We keep up to date with everything that's happening in the motor trade industry so that we can understand the issues traders face on a day to day basis. Our blog is also regularly updated meaning that the GoMotorTrade website is your one stop shop for anything to do with motor trade insurance and the motor trade industry!
Quick and easy form to complete plus I received a great quote
What Policies do our Partners offer?
GoMotorTrade only works with the UKs leading motor trade insurance providers meaning that you are sure to get the right type of policy for you. On our website you can find out more information on the types of motor trade insurance policies available, including specific cover for those that work with cars, motorcycles or vans.
Our brokers also offer part time, UK and abroad, road risk and under 25s policies so whatever type of motor trade business you have we can help you find the right motor trade policy! If you are tired of filling out long forms only to find sub-standard motor trade insurance policies then get a quote using GoMotorTrade today and find what you are looking for!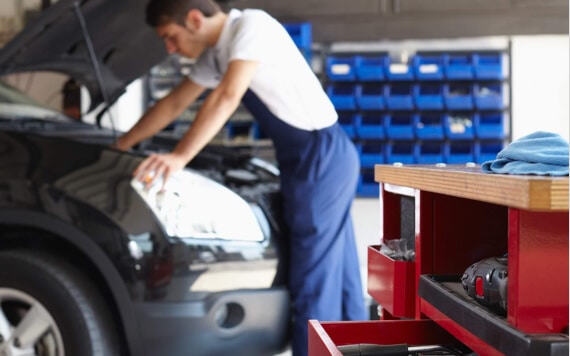 Welcome to GoMotorTrade
Here at GoMotorTrade we specialise in helping customers find motor trade insurance that suits their businesses and budgets. We work with a large number of specialist brokers to ensure that each customer receives the ideal motor trade policy for a price they can afford! As the term 'motor trader' covers a wide range of occupations we know that finding appropriate cover can often be difficult, which is why our partners can do it for you!
Finding motor trade insurance at GoMotorTrade is easy as we only need you to fill out one simple online form. After this our partners will take your information and get in touch with the best offers available. We pride ourselves on the fact that we can help our customers find motor trade insurance quickly and easily as well as receiving a policy that is great value for money.
No matter what type or size of your motor trade business the GoMotorTrade partners can help. Fill in an online form today then relax knowing our brokers are finding you the best price!
Why use GoMotorTrade
Specialist motor trade insurance
Only deal with UK leading insurers
No need to shop around to find the best deal