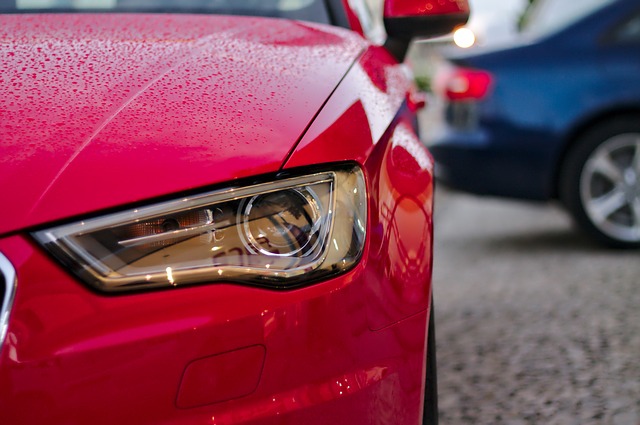 UK car sales are the strongest they have been in 10 years so the competition amongst manufacturers has never been fiercer. It's now 2015 and the car industry is ever expanding and developing so there are thousands of cars to choose from for your forecourt. Every motor trader's aim is to make sales, so make it your New Year's resolution to do so! We have previously spoken about cars that keep their value however with these great finance deals you have nothing to worry about! Read this blog for some of the best car deals of 2015:
Audi
A great deal of this week is the Audi which is offering the Audi A4 2.0 TDI Ultra engine in SE Technik trim on finance. This finance deal includes a £5,000 contribution from the manufacturer meaning all your customers will pay is £289 per month over the space of three years. Overall, the car costs £28,018 which is actually cheaper than the recommended on-the-road price of £29,620.
Audi are also offering great deals on the new Audi A7 Sportback five door coupe. Audi has cut £8,000 off the asking price of the car so with a deposit of £9,232 and payments of £449 over 35 months the car is yours. At the end of the payments you have the option to buy the car for £18,693 however Audi are also offering deals on the more practical Audi A4 Allroad Quattro estate. The car price has been lowered by £4,300 and requires a £5,692 deposit and a 35 month payment of £339. Audi also gives you the chance to take the car away at the end for £15,531.
BMW
BMW are offering savings across most of their range and the BMW 3 series Touring Estate, BMW 3 Series Gran Turismo five-door hatchback and BMW 3 series saloon have over two thousand pounds worth of savings. The BMW 318d diesel estate requires a £4,299 deposit with a donation of £2,059 from the dealer and after that you have to pay £299 over a 48 month period. You can also buy the car outright at the end for £10,080.
Fiat
For a small car with five doors and great practicality go for a Fiat Panda which is ideal for the school run and to get you from A to B. The price of the Fiat has been reduced by £1,400 meaning for only £7,645 the Panda Pop 1.2 litre petrol is yours! For the car you pay a deposit of only £89 and a payment of the same amount every month for 38 months.
Ford
If you are a fan of Ford then you are in luck as their line-up of cars is being replaced which doesn't only mean a whole range of brand new cars but also some great bargains on the current stock. As one of the favourite family hatchbacks, the Ford Mondeo has a £1,500 discount as well as the Ford S-MAX MPV. The Mondeo Zetec Business Edition 2.0 litre will require a £5,360 deposit and payments of £309 and £299 in 23 instalments. You can then buy the car at the end for £9,021 to own it.
Jeep
The new Jeep Cherokee is not the most popular of cars in the UK, which may be the reason you could save yourself £2,000. When financing the car you are also offered interest free credit and a deposit costing £2,543 and 36 monthly payments of £582.
Vauxhall
The Vauxhall Adam Jam 12-litre petrol car requires a deposit of £2,295 and only £99 for 23 months. This car has great personality with your choice of colour schemes and alloy wheels. The three-door Vauxhall Astra GTC has savings of £1,500 meaning a deposit of £6,185 and £259 for 60 months.
Nissan
Do you fancy getting yourself an electric car? Then now is a great time to get the Nissan Leaf EV because Nissan are offering a saving of £3,200 on top of a £5,000 government grant. The deposit costs £2,844 and £169 must be paid over 25 months and you can buy the car at the end for just £11,389. The Nissan Micra is a more popular option and Nissan are now offering a £1,000 saving including interest-free credit. The Acenta 1.2 litre petrol car requires a £2,992 deposit and 25 months payment of £119.
All motor traders should take a look at these offers because finance is becoming more and more popular due to the steep prices of cars these days. If you include some of these cars in your forecourt you should be able to heighten your sales with the bargains included!
Photo by Pixabay