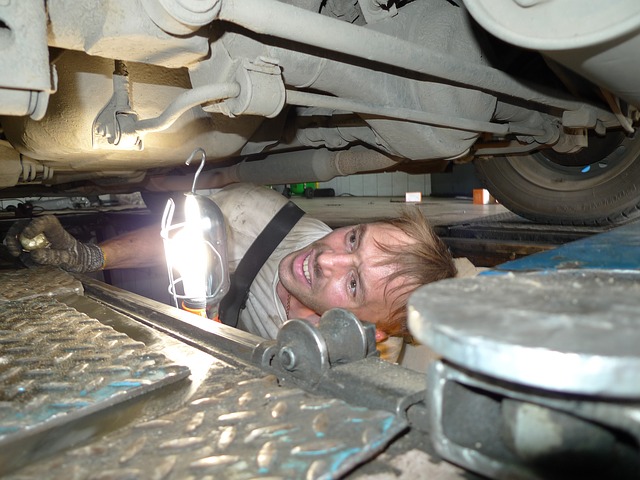 Over the past few years the coalition government has been encouraging young people to think about taking vocational courses instead of going to university, as many jobs that don't require university degrees are just as well-paid and offer excellent career opportunities. This is one of the reasons why colleges across the country have seen an increase in students taking BTEC courses over the past few years, students who will soon be able to start their careers as car dealers, mechanics, and engineers to name a few.
Now, to expand their efforts, the Department of Business Innovation and Skills has started a new campaign called 'Get In, Go Far' which further encourages young people to take apprenticeships. The Institute of the Motor Industry (IMI) has already voiced their support over the scheme and said that they hope it will enable more young people to enter the motor trade industry. Discussing the campaign, Steve Nash, IMI chief executive, said: "It is fantastic to see the government continuing to get behind apprenticeships as a viable career route for young people.
"We have just launched our own campaign to raise awareness of the fantastic opportunities for young people in the automotive sector as our own research reveals that 19% of parents would encourage their child to study a vocational programme. Automotive apprentices can train in top class colleges and in cutting edge facilities. And for a young apprentice in the motor industry there is the added advantage of earning while they learn.
"They can work towards one of 150 different job roles, in a well-paid, high tech industry without the worry of shackling themselves with student debt. As an example, qualified technicians can earn more than the UK average wage, £25,000 to £35,000 in most cases. It is a fantastic option for anyone completing their GCSEs who doesn't feel that staying on in the classroom is right for them. With 11,000 apprenticeships started in the motor industry in 2013 there are lots of opportunities to choose from in technical, management, IT, sales and finance.
"We still need to convince parents that our sector is a good place for their children to build a career. But with almost 94% of adults recognising the earning potential of the motor trade and the outstanding growth of car sales in the last year creating a wealth of new job opportunities, we believe that we can attract a whole new generation into the sector."
Secretary of state for business Vince Cable has also spoken out about the benefits of apprenticeships and said: "For too long there has been a divide between university and vocational education which has been damaging for both employers and young people. Placing university degrees and apprenticeships on an equal footing will help to break down barriers and better meet the needs of business.
"The reforms to apprenticeships enable employers to design and deliver apprenticeships that meet their needs, giving young people valuable qualifications and helping them to build successful careers from television production to advanced manufacturing." Along with promoting motor trade apprenticeships the IMI has advertised the benefits of joining the motor trade, such as the fact that those who pick vocational training in the trade can earn between £60,000-£100,000 more than those who went to university by the time they are 25.
This week the IMI has also asked students who want to know more about joining the motor trade after their GSCEs to get in touch with them on Twitter using the hashtag #MotorCareers. They have also encouraged those already working in the automotive industry to use the hashtag in order to spread the word about vocational courses, motor trade apprenticeships, and the benefits of joining the motor trade industry as a whole.
With the UK's motor trade industry doing so well right now young people have every opportunity to start promising, and potentially even lucrative, careers in the sector. However, as with most jobs, hard work and dedication to the trade is something that all young people will need, especially if they want to work with some of the biggest automotive players in the market.
Photo by Pixabay