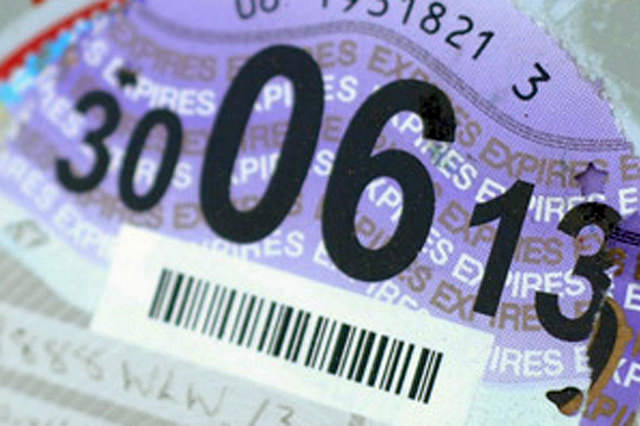 The DVLA has implemented a number of changes this year in order to streamline their efforts and reduce costs. However, a number of these changes have come under scrutiny by car dealers and motor traders as the transition between the old and new processes has been far from smooth. Now there have been reports that the move of the Driver Vehicle Agency (DVA) from Northern Ireland to Wales last July has caused "massive problems" for car dealers in Northern Ireland.
Car dealers claim that now the DVA headquarters is based in Swansea they have to wait for weeks or even months to tax a vehicle, and there have even been reports of paperwork being lost during the transition. "It is horrendous and a shambles," said William McCausland from Fonacab and Crawford Clarke cars. "We are having problems every day. Most of the cars have to go out with English number plates. The customers do not like the look of the English plates. It has become a torture.
"To tax the vehicle used to take an hour or so. But we have one vehicle that has been at the bottom of our yard since 30 July. We were on the phone and they still cannot even find the documents that were sent to the DVLA centre in Swansea. The people I have been speaking to in Swansea are under massive pressure and I feel for them too." However, it's not just car dealers that have been struggling due to the move as individuals have also been unable to tax their vehicles. Gerry Gormley from County Armagh said that he currently cannot drive as the DVLA computer system will not process his road tax application.
He said that when he contacted the DVLA "a young lad said they were aware that there was a problem and a lot of people could not get their cars taxed. In the meantime, we have a car sitting in the driveway that is insured and MOT-ed and we cannot use it. He couldn't give me an answer, nor could Swansea. How long are we going to have to wait – Is it a week or a month? What about anybody with a fleet of buses or 20 or 30 taxis to tax? What are they going to do? Park the whole lot up until Swansea sorts this out?
"This lad said quite a few people have been asking the same thing. There have been quite a few people needing tax to commute. If you park your car nowadays and have no tax disc, it would be lifted and impounded – so who pays that fine?" In response to the complaints made against them, a DVLA spokesperson said: "The recent changes to vehicle registration and licensing services in Northern Ireland have been delivered in full consultation with the Driver and Vehicle Agency and stakeholders in Northern Ireland.
"We worked closely to address any anomalies identified between the two systems and as a result, the majority of Northern Ireland records were successfully merged with DVLAs on 21 July. However, there have been some technical difficulties for a small number of vehicle records that have migrated from Northern Ireland, which has resulted in a small number of customers having difficulty taxing their vehicle, particularly if they have recently changed their registration number. We are working to resolve this issue quickly for our customers and apologise for any inconvenience caused."
Politicians in Northern Ireland are also commenting on the issues the move of the DVA has caused, including MLA for the Democratic Unionist Party Michelle McIlveen. Back in July she said that the fact that in England cars need to be MOT'd every three years and in Northern Ireland every four is making car dealers' lives more difficult. She added: "Where a car is registered in England in June 2011 and then sold in Northern Ireland in July 2014, a dealer can find himself being told that an application for car tax will not be processed because the computer system will state that it requires an MOT. At the same time, the vehicle cannot be MOT'd in Northern Ireland because it is not old enough. In dealing with a situation such as this, Swansea, after some negotiation, agreed to process the application but it would take up to four weeks."
Photo by Paul Townsend / CC BY-ND 2.0