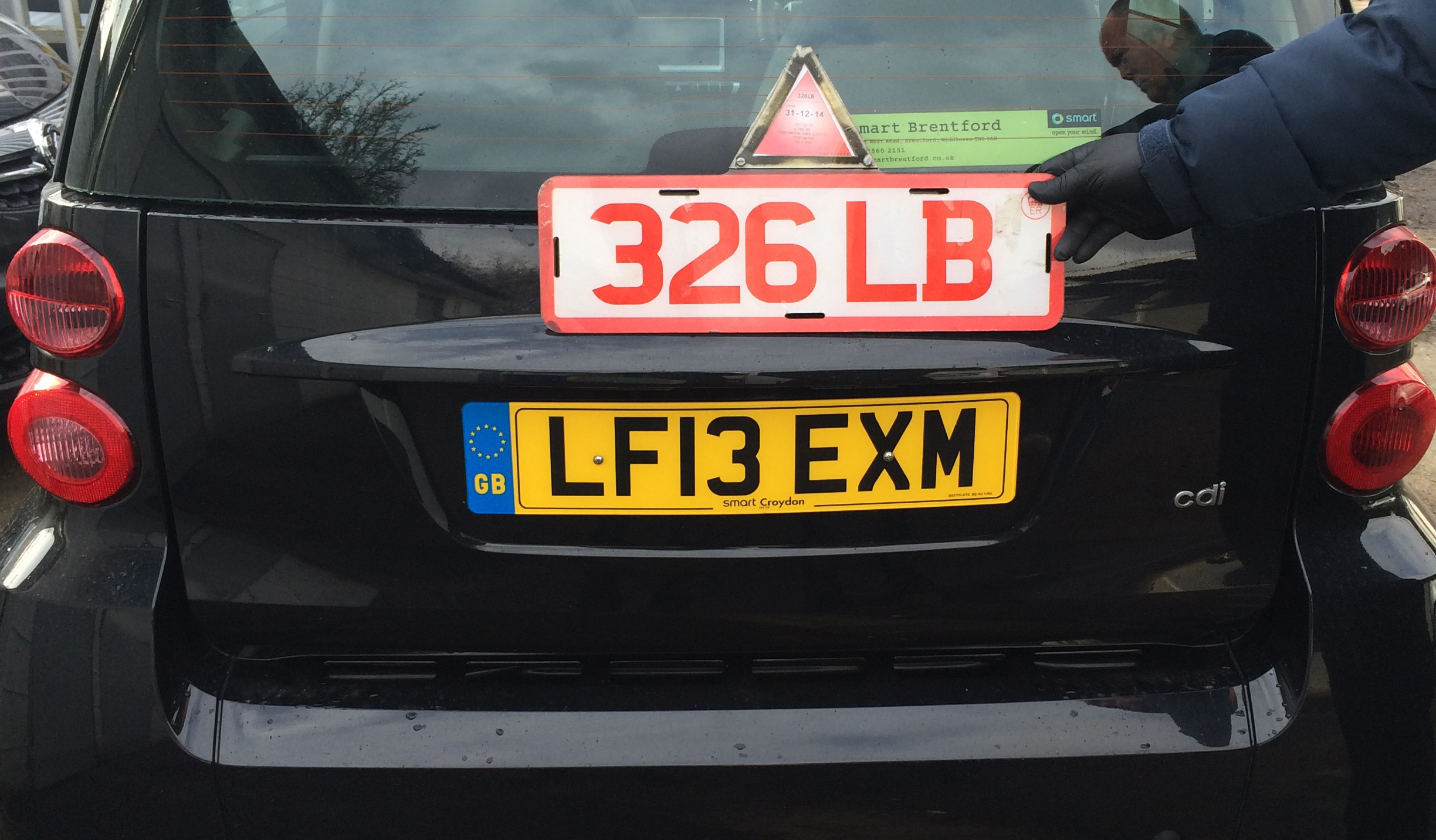 As a motor trader every car you own will need a trade plate which is a temporary number plate for car dealers or manufacturers to use on their unlicensed cars. Trade plates save you time and money as instead of registering and taxing every vehicle you can buy a trade plate for cars temporarily in your possession. We have previously spoken about The Growing Importance of Trade Plates for Motor Traders however here is everything else you need to know about trade plates.
Why do you need trade plates?
Trade plates are needed for any vehicle owned by a car dealer or manufacturer on an unlicensed car. Therefore any car that is being driven anywhere even if it is on the forecourt must have a trade plate if unlicensed.
Who needs trade plates?
All motor traders need trade plates including manufacturers and repairers of vehicles, dealers, manufacturers of trailers, valets and accessory fitters. If you test other peoples vehicles on public roads you are also eligible.
How to apply for trade plates
You can apply for a trade plate on the gov.uk website. The trade licences last for either 6 or 12 months however if it is your first time buying a trade plate you can get it for 7 to 11 months as they all expire on the 30th June or the 31st December.
There are different application forms depending on what kind of trade licence you are applying for:
• For your first licence
• To renew your existing licence
• If you want a refund on your trade licence
• To get a replacement or duplicate trade licence
There are also guidance notes on the gov.uk website for instructions on how to fill in the forms and any more important information about trade plates.
How much do trade plates cost?
| Month of Application | Expiry Date | Valid for (months) | Price for all vehicles (£'s) | Prices for bicycles and tricycles (£'s) |
| --- | --- | --- | --- | --- |
| January | June | 6 | 90.75 | 44.00 |
| January | December | 12 | 165.00 | 80.00 |
| February | December | 11 | 165.00 | 80.00 |
| March | December | 10 | 151.25 | 73.35 |
| April | December | 9 | 136.10 | 66.00 |
| May | December | 8 | 121.00 | 58.65 |
| June | December | 7 | 105.85 | 51.35 |
| July | December | 6 | 90.75 | 44.00 |
| August | June | 11 | 165.00 | 80.00 |
| September | June | 10 | 151.25 | 73.35 |
| October | June | 9 | 136.10 | 66.00 |
| November | June | 8 | 121.00 | 58.65 |
| December | June | 7 | 105.85 | 51.35 |
Part-Time Traders
Part-Time traders don't need car trade plates if the car is on privately owned land however if the car is being driven on public roads it MUST have a trade plate.
Full Time Traders
Full time traders need trade plates when any car is on public roads whether stationary or moving.
Changes with new electronic tax discs
The new electronic tax has had an effect on trade plates as previous to the changes the tax was on the car not for the person. Now tax is done electronically tax is for the person and the car must be taxed in their name.
The new tax means that if you sell your car with tax still left you will get a refund from the DVLA however if the tax is halfway through the month you will lose the money for the rest of the month meaning in the long run motor trades will lose money from taxing their cars.
Motor traders whether full time, part time or private will have to tax any cars they own therefore more will be buying trade plates as they are cheaper than taxing a car. This will also help crack down on cowboy car sellers as if they want to get a trade plate they have to apply for it through the government who will have all their details and if there is no details on the data base about car sales they will not approve a trade plate.
Where do you put trade plates?
According to regulation 42 of the 2002 'the trade plates issued by the Secretary of State shall be fixed to and displayed on the vehicle in such a manner that, if the general registration mark assigned to the holder were a registration mark assigned to the vehicle, the provisions of regulations 5 and 6 of the Road Vehicles (Display of Registration Marks) Regulations 2001 would be complied with'.Trade plates need to be placed on a vehicle in the same way as your ordinary registration plates. This means they would have to cover the original registration number at the front and the back. It is not legal for the plates to be displayed anywhere else within the vehicle e.g. on the dashboard.
ANPR cameras
ANPR cameras are used as a mass surveillance method to read vehicle registrations. These cameras capture and store images of cars and registration plates and are used to catch anyone out and enforce road laws. Therefore if you haven't got the necessary tax or haven't stuck to trade plate rules you can get caught by these cameras and fined.
Photo by Dickelbers / CC BY-SA 3.0