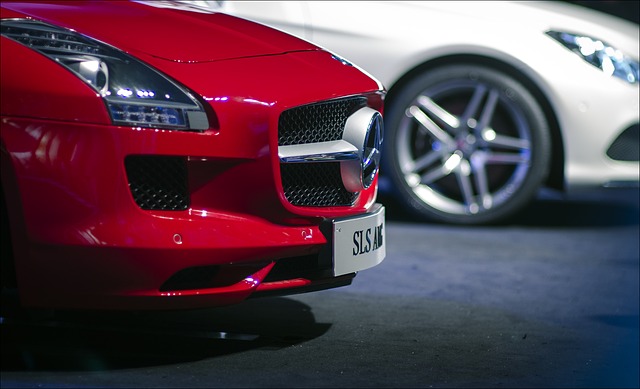 In the past decade the internet has taken over the shopping industry and almost everything has moved online. With all high street stores having websites and people even do their weekly shopping online to get it delivered to their door. Internet shopping can also wind up cheaper for businesses as they don't need to pay rent on a huge shop and most internet shops start from someone's home. As the internet has become so massive all companies are trying to catch on including the car industry!
Pendragon are the largest UK auto dealer who became a PLC when they de-merged from the vehicle division of Williams PLC in 1989. In 1989 Pendragon included 19 car dealerships however they have expanded to represent over 20 brands in the UK and USA. As such a big company they need to keep up to speed with the industry which is why Pendragon have had the idea of a "click and collect" online service for used-cars allowing anyone around the country to buy vehicles to be delivered to their local dealership. We have previously spoken about marketing your motor trade business and this could be a great way to do so!
Owner of Stratstone and Evans Halshaw, Pendragon launched the "Move Me Closer" service the day before they announced their annual results. Their revenue showed they are up 3.9 per cent and thei pre-tax profit is up 66 per cent.
With sales of around 150,000 used cars a year which is 40 per cent of its revenue, Pendragon has spotted a huge spot in the market. The size of the company will help them progress and dominate the car market. Trevor Finn, Chief executive of Pendragon said: "Our used-car sales represent about 2pc of the UK used market," he said of the division in which sales rose 6pc to £1.7bn and gross profit increased 6.3pc to £191.3m.
"But we have about 20,000 used cars on our books so we've probably got the car someone wants. They can go online and look through our stock and we will bring the car they want to them. Even if they don't buy the car we will have built a level of trust with them and they might well buy another car from us."
Finn announced the results after just 24 hours of the service being announced however they are obviously very confident with the service as they had already started moving cars round the country. Their pilot scheme ran for two years and even though Finn admitted there would be costs to moving the used cars he was convinced it would be a hit.
"This combination of bricks and clicks and our scale is going to make it very, very difficult for smaller dealers to compete – and the difficulty with selling used cars is that they depreciate as they get older," he said.
"It's like being a fishmonger or fruit and veg salesman – you want to sell the freshest products before they start to get old and you have to reduce the prices."
Trevor Finn added that he believes new car sales in the UK has peaked after 35 months of climbing sales (according to industry data) and it will stay stable at around 2.5 million per annum.
Pendragons most profitable service is their aftersales business including servicing and parts. These services had a 0.8 per cent rise in sales to £303 million which is an increase in profit of 1.8 per cent to £191.3 million.
Mr Finn said; "The number of vehicles aged four to six years old in the UK is increasing and that is where the bulk of our customers are. At that age cars need more servicing."
The dividend of the company has also doubled from 0.4p to 0.9p and Mr Finn explained that it shows the progress that the business has made in cutting debt because it was reduced from £139.6 million to £108.8 million over the year.
This new internet sensation could provide a massive change to the car industry and other businesses may even catch on to the trend and do something similar themselves however Pendragon have the money to fork into the project.
Photo by takemeomeo/ CC BY-SA 3.0