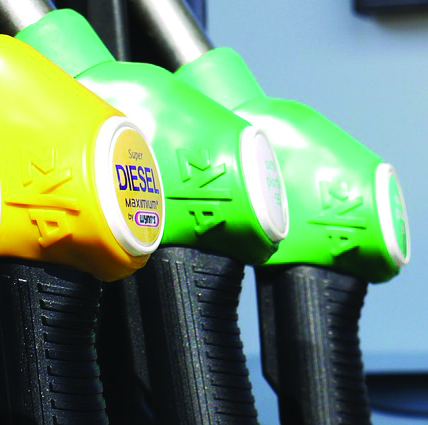 Read this blog for some more news about the Diesel car ban: UPDATE: Potential ban on Diesel cars in London
Not long ago diesel vehicles were thought to be more environmentally friendly than their petrol counterparts, however this belief has recently changed. While diesel vehicles are more fuel efficient compared to petrol versions the engines are still dirty and noisy which is why manufacturers of diesel vehicles were recently asked to start producing quieter, cleaner cars that maximise fuel efficiency. We previously wrote a blog about predicting the cars of the future but we could have never predicted this…
Unfortunately, this policy hasn't worked and European air pollution laws must be met. This has led to many European politicians going back on their word and telling drivers that diesel cars aren't as environmentally friendly as they first thought.
Reports have shown that the NO2 limit in the EU was breached at 301 sites in 2012, 7 of which were in London. This is why the mayor of Paris, Anne Hidalgo, is placing a ban on diesel cars by 2020 as part of her anti-pollution drive. Ms Hidalgo also wants to create semi-pedestrianised zones in which residents' cars, emergency vehicles and delivery trucks will be the only types of vehicles allowed to pass through.
She said: "The measure is clear: I want an end to diesel in Paris in 2020, if possible beyond the périphérique." However, the Mayor does realise that these changes could affect many drivers who use diesel cars, which is why she is planning on creating financial incentives for those who purchase environmentally friendly vehicles. Banning lorries from crossing Paris (unless for business purposes) is also on the agenda.
Now, Mayor of London Boris Johnson is thinking of ways to tackle the pollution problems in London as fuel fumes are damaging Londoners' health. Mr Johnson is starting out by raising the congestion charge by £10 (£20 in total) for diesel cars in order to cut air pollution.
Stephen Joseph from the Campaign for Better Transport said: "I think the motor industry is wholly unprepared for the way in which the science is turning against diesels. The sciences is hardening up and it is showing different and serious health damage which is a really serious problem.
"All this emerging science I was going to have wide ranging ramifications, both in terms of the kind of cars we drive and where they are driven.
"London is very polluted and busy. Where Paris goes London won't be far behind – London is already talking about an ultra-low emission zone, banning all sorts of diesel vehicles, this is not unlikely that they will be banned altogether in the same way Paris has done."
Air pollution is responsible for around 29,000 premature deaths per year and unless the rules are changed people living in Birmingham, Leeds and London will be exposed to harmful air pollution from engine fumes until 2030.
Matthew Pencharz, senior advisor for environment and energy, said: "When it comes to tackling London's air pollution and protecting the health and well-being of all Londoners, diesel cars are an issue which must be addressed.
"Over recent years the Euro diesel engine standards have not delivered the emission savings expected, yet governments have been incentivising us to buy them. This has left us with a generation of dirty diesels."
Meanwhile, Councillor Caroline Russell, Green Party Local Transport spokesperson, said: "This is the third EAC report in five years and scandalously there has been no government action since the last report in 2011.
"Quite clearly our health is being severely damaged by exposure to polluted air caused by traffic emissions particularly from diesel vehicles.
"The hand wringing has to stop. We need brave political action to tackle our over-dependence on motorised private transport. That means investing seriously in public transport, scrapping the proposed new roads and ensuring that everyone has access to safe convenient networks of walking and cycling routes."
If the ban comes into place it will affect all motor traders as they may have diesel cars already sitting on their forecourts which people won't want to buy. With the increase in congestion charge for diesel vehicles looming it is expected for there to be a decrease in demand for these types of vehicles, a fact that motor traders need to take into consideration sooner rather than later so that they can try to minimise the amount of diesel cars they purchase for their businesses.
Photo by Pixabay